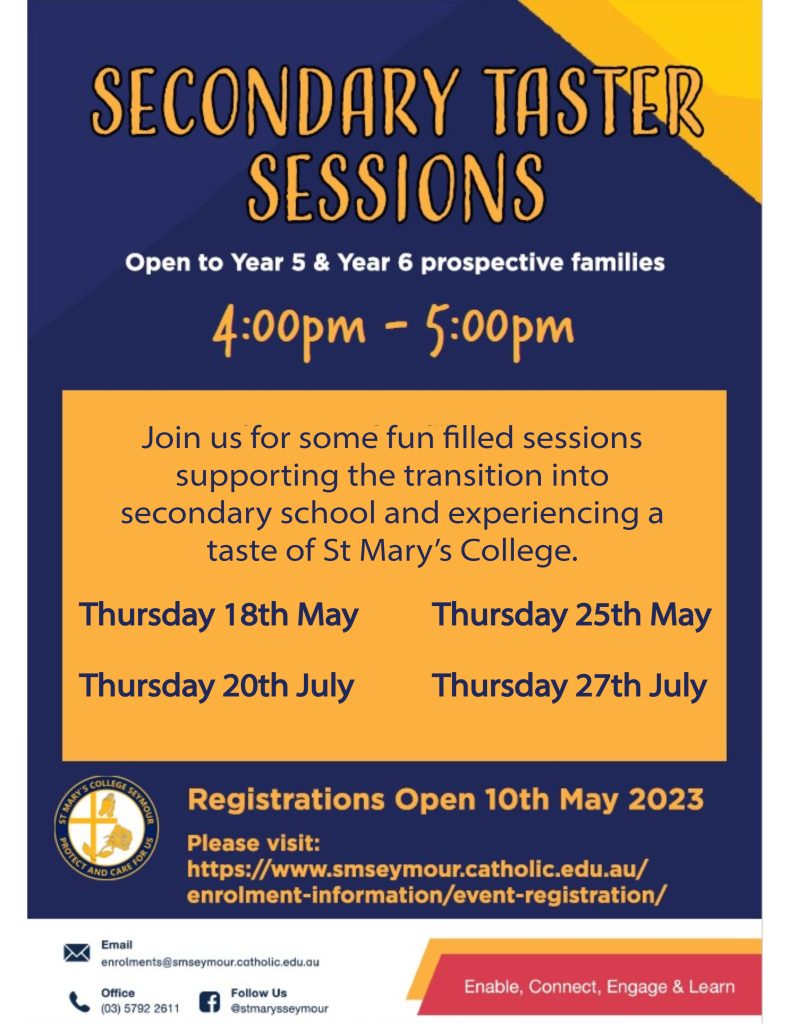 Secondary Taster Transition Sessions x 4
Year 5 & Year 6 prospective students are welcome to join us for a fun filled activity session which is aimed at supporting the transition into Secondary school.
These sessions are a great opportunity for students to take part in an activity in our College environment and to meet other students from their prospective year level all while experiencing a taste of what St Mary's College has to offer.
Sessions will begin with an icebreaker activity followed by one of the following classes:
– Art
– Textiles
– Wood & Acrylic
– Food Specialisation
– Digital Tech
– Grown & Make
– Science Experiment
Students are to check in at the Office upon arrival, sessions will conclude at 5pm.
If you have any queries please contact the Office on 5792 2611 or enrolments@smseymour.catholic.edu.au
We look forward to seeing you – SMC