The 2023 College theme

"Through service we receive"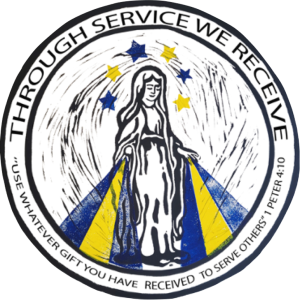 Lord God
Bless St Mary's College.
Let your life be our example to follow.
Through the gifts we receive from you, we will love and serve one another with gentleness and compassion.
Mary Our Mother, pray for us, Catherine McAuley and St Anthony of Padua, pray for us.
Beautiful artwork created by Emma-Jane Kelly.