Foundation Information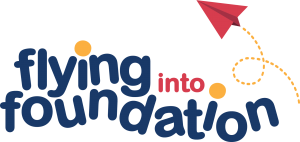 Is your child "Flying from Kinder in 2022 into Foundation in 2023?
At St Mary's College, we believe the child's journey into Foundation begins with building relationships with students and their families by inviting them to participate in our Transition Program 'Flying into Foundation'.
Our Transition Program consists of 4 MINI sessions which are short, sharp and will give you a taste of what to expect at St Mary's College. We invite ALL families (whether you are enrolled or prospective) to attend these sessions.
In previous years, our mini sessions have been extremely successful. Children were able to come in and see the different areas of our wonderful College including the Foundation classrooms, the Multipurpose Hall and the Library. It is a fantastic opportunity for parents to ask questions, meet the staff and see the College. In turn, it allows the children to experience exposure to school life and builds confidence, a feeling of safety and connectedness.
We hope to see you there!
Details of our Transition Program follows:
Term 3
Mini Transition x 2
Monday, August 22           2:30pm-3:00pm
Monday, September 5      2:30pm-3:00pm 
Term 4
Mini Transition x 2
Monday, October 10         2:30pm-3:00pm
Monday, October 24         2:30pm-3:00pm
Information Evening
Thursday, November 3     5:30pm-6:30pm
Extended Transition
Tuesday, November 15    9:00am-10:30am
Tuesday, November 29    9:00am-1:00pm
Orientation Day
Tuesday, December 13    8:15am-3:15pm
For all enquiries, please telephone the Enrolments Registrar on 5792 2611 or email as follows:
Enrolments Registrar,  (Vacant)   enrolments@smsemyour.catholic.edu.au
Foundation-Year 2 Coordinator, Anne Spencer – anne.spencer@smseymour.catholic.edu.au
Year 7 Information
Following are important dates and information regarding Transition into Year 7 in 2023.
Year 7 Information Evening:                                 Thursday, 3 November   7:00pm to 8:00pm
PAT (Literacy and Numeracy) Testing Day:      Thursday, 1 December   9:00am to 11:00am
Orientation Day:                                                      Tuesday, 13 December   8:45am to 3:15pm
Further information regarding the transition process and what to expect on these days will be emailed to parents in Term 4. Should you have any queries regarding the transition process before then, please contact Mrs Allison Moore, Director of Wellbeing, via email: allison.moore@smseymour.catholic.edu.au
We are very much looking forward to the Orientation Day on Tuesday 13 December, when all of the Year 7 students will be together to get to know each other and to experience life at St Mary's College.