Year 7 Information Video
It would have been lovely to have been able to be together in person for the Year 7 Information evening but COVID-19 has made for a very unpredictable year!
We have put together a video that we hope will answer many of the questions you have for your child's transition to Year 7. The video welcomes new families, explains some of the school's activities and processes and talks about a typical day in the life of a Year 7 student.
You can watch the full video Year 7 Transition Information Video or skip to any relevant section using the links below:
Secondary Coordinator and Daily Operations
Hopefully we have anticipated most of the concerns or queries but if not, please get in touch either by phoning the College office – 03 5792 2611 or via email at angela.molinaro@smseymour.catholic.edu.au.
We are very much looking forward to the Orientation day on Tuesday 7 December, when all of the Year 7 students will be together to get to know each other and to experience life at St Mary's College.
Foundation Transition Information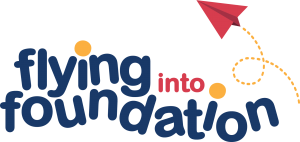 Is your child "Flying from Kinder in 2021 into Foundation in 2022?
At St Mary's College, we believe the child's journey into Foundation begins with building relationships with students and their families by inviting them to participate in our Transition Program 'Flying into Foundation'.
Our upcoming MINI sessions are short, sharp and will give you a taste of what to expect at St Mary's College. We are inviting ALL families (whether you are enrolled or prospective) to attend these sessions.
In previous years, our mini sessions have been extremely successful. Children were able to come in and see the different areas of our wonderful College including the Foundation classrooms, the Multipurpose Hall and the Library. It is a fantastic opportunity for parents to ask questions, meet the staff and see the College. In turn, it allows the children to experience exposure to school life and builds confidence, a feeling of safety and connectedness.
We hope to see you there!
Details of our Transition Program follow:
Term 3
Mini Sessions 9:00am-9:30am x 4
Sadly, our mini sessions were cancelled due to Covid. To engage with the Foundation 2022 students and parents, our Foundation team have prepared weekly storytime and information videos that have been emailed home and activity packs posted home.
Term 4
Orientation Day
Tuesday 7 December (Whole Day – all year levels)
For all enquiries, please telephone Gail Strahan, Office Manager/Enrolments Registrar on 5792 2611 or email as follows:
Office Manager/Enrolments Registrar, Gail Strahan  – enrolments@smsemyour.catholic.edu.au
Foundation-Year 6 Pastoral Care Coordinator, Anne Spencer – anne.spencer@smseymour.catholic.edu.au
Click the image to download an enrolment form.