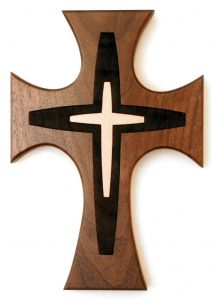 St Mary's School commenced in 1880 in the 'old Church' which in later years became the Parish Hall. Two lay teachers, Misses Renehan and Burns conducted the classes.
In 1893 a brick classroom was built and the 92 children enrolled were under the care of a Miss O'Donnell. Later, a Miss Graham and a Miss McVeigh also served as teachers. In 1900, at the request of Fr. J O'Neill the Parish Priest of Seymour, five Sisters of Mercy arrived from Mansfield and the school became known as St. Mary's Convent School. Inspired by Catherine McAuley, the Sisters of Mercy established a mandate to educate students at our College.
The Sisters' first residence, 31 Crawford Street, proved too small and they moved to another house at the corner of Collas and High Streets.
Sacred Heart College commenced in 1901, with both Secondary and Primary students, in the Sisters' residence. In 1903 a site for the Convent was purchased close to the Church and in time the adjacent Show Ground was purchased for the Convent garden and playground area.
On 10th May Archbishop Carr, the then Archbishop of Melbourne, laid the foundation stone of the two-storey brick convent which was opened in October of that year. Sacred Heart College classes transferred to the Convent when it was completed and boarders were accommodated until 1909.
In 1946 the Primary classes from the College merged with those of St Mary's and Sacred Heart College continued to provide Secondary education in classrooms that were part of the original convent building.
In 1973 the administration of Sacred Heart College was transferred to the Parish.
In 1985 the Convent building was refurbished for Creative Art classes and Administration purposes.
The Community of Sisters of Mercy moved to a new building in High Street. In 1988 St. Mary's Primary School and Sacred Heart College were amalgamated and became St. Mary's College, a Preparatory-Year Ten school.
Mercy Ethos and Values
Compassion: responding to vulnerability with care and concern
Justice: seeking fair and equitable outcomes for all
Respect: treating all whom we meet with joy and kindness
Hospitality: offering welcome and comfort
Service: dedicated to proclaiming God's love through word and deed
Courage: willing to speak up and speak out in response to injustice