At St Mary's College we offer an education for life, one that values mind, body and spirit. As a Catholic College community, we inspire our students to meet several very important challenges – to develop a deeper awareness of themselves, of Go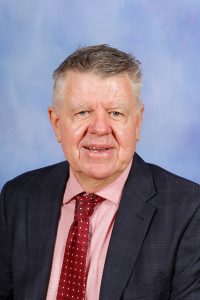 d and of others. We are guided by the Mercy Values of justice, compassion, respect, hospitality, service and courage, as illustrated in the story of Catherine McAuley, the Founder of the Sisters of Mercy.
We are an inclusive College and our motto, 'Protect and Care for Us' values every member of our school. While currently providing a Foundation to Year 10 Catholic education, after a 34 year recess, we are delighted to announce that Year 11 is returning in 2024 and Year 12 in 2025. Planning is already underway with the appointment of the VCE Coordinator and continuing engagement with ROAM Architects for the development of a Master Plan to meet the demands of future regional population and growth.
A holistic education brings together faith, community, friends and learning. Our dedicated staff nurture the skills and knowledge that assist students to become motivated and thoughtful citizens, promoting achievement, wholeness and participation.
All things are possible when students understand their God-given gifts and abilities and who never give up on their dreams. Academic success, student wellbeing and faith formation empower students to grow from curious Foundation students into responsible, respectful and capable young adults who have the confidence to take the next step to a rewarding future.
It's an exciting time to be considering enrolment at St Mary's College.
We welcome applications from all families in our region seeking a Catholic education and we warmly invite you to explore the wonderful opportunities on offer.
Best wishes
Wayne Smith
Principal
DipEd(ACU) DipREd(ACU) BEd(ACU) GradCertEdAdmin(Edith Cowan)
GradDipREd(ACU) MEd(Charles Sturt) MTheolStudies(BBITAITE)