The Governing Principles for the College Advisory Council
The College Advisory Council is structured to ensure it can properly exercise its role in the important matters in which it will have input, such as school improvement, master plans, representation on the principal appointment panel and knowledge about the annual budget.
The College Advisory Council forms an important expression of the educational partnership that exists between parents, the College, the parish and the wider community to support all students. This partnership is reflected in the ex-officio membership of both the Principal and the Parish Priest on the council.
The St Mary's College Advisory Council is directed by the Melbourne Archdioceses Catholic School Board (MACS) Board through the Terms of Reference for School Advisory Councils as adapted to St Mary's local context. The College Advisory Council provides a forum for discussion and discernment, where parent voice and community perspective are available to influence and support the decisions made by the Principal and Parish Priest for the good of the College and Parish where students' wellbeing and outcomes are paramount.
Fr Eugene Ashkar – Parish Priest – ex-officio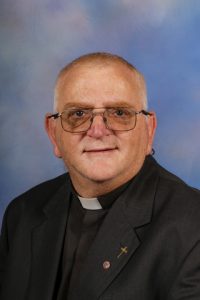 Bachelor of Theology BTheol (2004), Paramedic NEC MAIAO (1987), Business Management Cert3 (1999)
Founding member of Feedback and Testing Committee on National and State Protocols Queensland Ambulance Transport Brigade. Parochial financial and liturgical restructuring and restoration of financial and liturgical stability St Mary's Parish Mount Evelyn and Sacred Heart Parish Upper Yarra, Board for planning of new school buildings and upgrading of existing rooms, St Mary's Mount Evelyn, Parochial financial restructuring of St Mary's Parish Seymour. Assistant Priest: St Gerard's – North Dandenong, St Francis of Assisi – Mill Park, St Mary's, St John's and, Christ the King – Maidstone and Braybrook. Parish Priest: St Mary's, Sacred Heart, St Thomas a'Beckett – Mount Evelyn and Upper Yarra, Immaculate Conception and St Joseph's – Seymour.
As an Assistant Priest I was given the responsibilities of running various parishes for months at a time in the absence of a Parish Priest. The last of these I was eventually appointed as the Parish Priest responsible for two parishes and three churches. Serving these communities over this time introduced me rapidly into the cares and considerations of multiple schools, their staff and the school communities.
Over my time as a Priest our school communities have been a special focus of my ministry. I strive to raise a strong identity and support between our Parish, our school, our principal, staff, children and their families. Here in Seymour, I remain singularly impressed and encouraged by all of our School Board members who have and continue to give their singular care and devotion to our school. It would be a cause of even greater joy to see more parents volunteer to help us bring this wonderful school to greater excellence.
Wayne Smith – Principal – ex-officio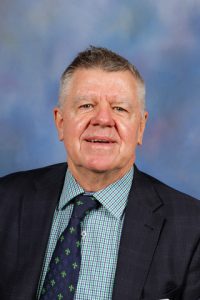 I am an Albury boy at heart. Born and bred. My wife Chris is from a farm on Jingellic Road near Holbrook. We have four children: Lauren; Isaac; Beth and Molly. Our family years were mostly in NSW (Sydney; Young; Cootamundra; Temora; Pambula Beach and Wagga) before moving to Victoria in 2013.
My leadership experience in Catholic education has been a privilege in the roles as teacher; Religious Education Coordinator; Deputy Principal and Principal. I have been blessed to have had twenty years experience in Catholic schools similar to St Mary's College and thirty three years in Catholic educational leadership.
When I was appointed as a Principal in 2000 I took 'Romero's Prayer' as my leadership creed. The prayer continues to inspire me and challenges me to be the best I can be. Romero's Prayer reminds of the privilege of being in Catholic education and our vocations in Catholic education inspire and change lives and open the windows to future opportunities that lead to lifelong learning. I want our students to believe in what is possible; never give up on their goals, be agents of change and leaders. When the heart and mind are one anything is possible.
Andrew Graham – Former Parent and Community representative – College Advisory Council Chair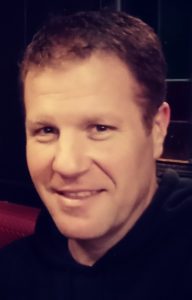 Andrew has worked in the public sector for 32 years and is a Graduate of the Public Sector Management Program. Throughout his career he has gained extensive operational, strategic and leadership experience working in a number of diverse and challenging roles which he uses to bring stakeholders together to explore opportunities and deliver collaborative solutions.
Andrew
and his wife, Kellie, have three children all of whom received their Foundation – Y10 education at St Mary's College. Although originally from Adelaide, he has lived in the local community for over 20 years and is a proud and passionate advocate of the College and the strong ties it has to the Seymour co
mmunity. Andrew has a strong belief in public service having previously served on local service and sporting group committees. He joined the Board (now Advisory Council) in 2014 and was appointed Chair in 2017.
Joined – July 2014
Kelda Gilmore – Parent – College Advisory Council Deputy Chair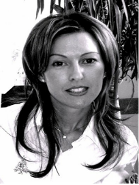 I joined the Board (now Advisory Council) in 2020 with a commitment to St Mary's College and the local community. Our family has Andy Corradin in Year One and Nash Corradin in Year Four.  Michael (my husband) and myself relocated from Melbourne back to Seymour so that our boys could grow up with extended family, in a regional community that offered Education underpinned by Catholic values.
I am passionate about building the future of St Mary's, especially returning to F-12 and using broader connections for the College to utilise educational opportunities. Lifelong Educational pathways offered at St Mary's will build and grow our local communities in our region. My background in Vocational Education as an Education Manager and Project Manager allows me to contribute to sustainable education to empower and create opportunities for success for all individuals.
The short time I have been on the Board so much has been achieved with an exciting and large change management piece underway.
Joined – February 2020
Genevieve Gordon – Deputy Principal Operations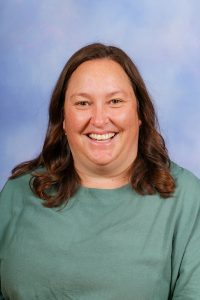 Felicity Melville – Director, Business Services and Compliance – ex-officio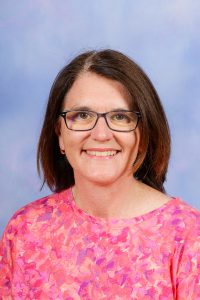 I was appointed to the role of College Business Manager in March 2019. With a change in title to Director, Business Services and Compliance in August 2022.  I bring with me extensive experience and knowledge from a range of managerial/business/administration roles, which I have held with the Department of Defence, Federal Ministerial and Parliamentary Services, Parliament of Victoria and Victoria Police over a 21+ career with the Public Service.
I first became involved with the St Mary's College community in 2014, when my eldest son began his schooling at the College.  In 2016, I chose to take a voluntary redundancy and left the public service to spend time with my family and to undertake a Certificate III in Education Support.  2016 also saw my youngest son begin his schooling at the College.  I was fortunate to undertake my course placement at St Mary's and after successful completion of my course I was offered a position as a Learning Support Officer in April 2017.  This experience, prior to being appointed as the College Business Manager, gave me a valuable insight into the classroom, our students, staff and as a parent.  This has allowed me to have a broader perspective when considering current and future outcomes for the College and reiterated to me what a wonderful and supportive community we have at St Mary's.  This is evident in the staff group, our students and across the whole College community.
I am excited for the future of St Mary's College and the opportunity to be involved in returning St Mary's to Year 12.  I enjoy working with the College Advisory Council to support a positive, strategic direction for St Mary's College in line with the College's Vision Statement and within the Catholic ethos.
Anne Spencer – Foundation – Year 2 Coordinator and Classroom Teacher Year 2 – Teaching Staff Representative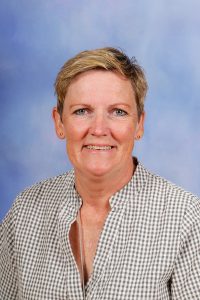 I was fortunate to have attended Sacred Heart College in the 1980's. I have a love for this school that has not diminished over time. I was fortunate to be one of the few groups of students that had the privilege of completing my HSC here in 1985. It is with an abundant amount of joy that I am present for the return of Year 11 and 12 in 2023.
I have been a part of St Mary's as a staff member since 2008. Whilst my children spent most of their education here, they moved to other schools to complete Year 11 and 12. This is not a decision that will need to be made for our upcoming students. What a blessing!
At the end of 2018, I became a board member and saw this as an opportunity to build my knowledge of the inner workings of a school and to be part of its longevity. Contributing to the ever-evolving Master Plan and being a Primary representative voice, is a privilege.
I am excited to be a part of the completed and proposed changes to the infrastructure of our school and to see our culture continue to be that of a positive, safe and contemporary environment, where our students can succeed within the modern world, whilst not relinquishing the traditions and charism of our Mercy values and history.
Meeting Schedule 2023
ADVISORY COUNCIL
Meeting Schedule
6:30 pm, unless otherwise stated
Wednesday, 17th May 2023
Wednesday, 21st June 2023
Wednesday, 19th July 2023
Wednesday, 16th August 2023
Wednesday, 18th October 2023
Wednesday, 15th November 2023