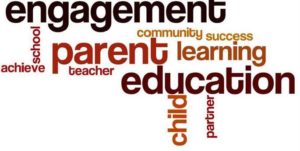 Introducing the Parents and Friends Commitee for 2020! It's going to be an exciting year and we can't wait to include you in all the fun!
It is not to late to join the P&F, we would love to see you at any meeting or event. Please don't hesitate to get in contact with us or come along to a meeting, everyone is more than welcome!
Looking forward to a great year ahead.
President – Karen Glen
Vice President – Megan Lomax
Secretary – Amanda Chiswell
Secretary (Minutes Manager) – Barb Canty      
School Liaison Officer – Kellie Graham 
Treasurer – Christie Gross
Community Engagement Person – Tanya Oakley, SMC
Uniforms Officer – Kate Loweke

General committee members:
Anita Lynch, Bree D'Andrea, Bronwyn Martin. Brooke Curic, Carmen Fifield, Cherie Matthews, Dallas Stokes, Evie Parker, Jana Ash, Kate Loweke, Katy Smith, Renee Clydesdale, Regina Schaefer, Sasha Clarke, Simone Homewood and Stacey Cox.