All enquiries regarding enrolment are welcome.
Please feel free to download our parent handbook and/or an enrolment form and information by clicking on the links below.
Parent Handbook 2020
Enrolment Form
Uniform Requirements and Price List
Fees & Levies 2021
Canteen List Term 1 2021
Stationery List 2021
For enrolments and enrolment interviews, please contact the College office for an appointment with the Principal.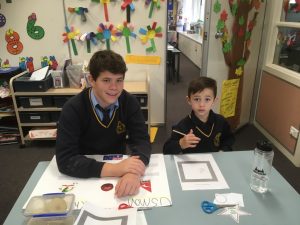 Principal: Mr Wayne Smith
Email: enrolments@smseymour.catholic.edu.au
Postal Address: 
St Mary's College
PO Box 269
Seymour 3661
Street Address:
St Mary's College
90 High Street
Seymour, Vic 3660
Phone: 
(03) 5792 2611
Fax: 
(03) 5792 4091