All enquiries regarding enrolment are welcome.
Please feel free to download our parent handbook and/or an enrolment form and information by clicking on the links below.
Parent Handbook 2020
Enrolment Form
Fees & Levies 2020
Canteen List Term 4 2020
Stationery List 2020
School Bus Program
Application for Bus Travel
Application for Occasional Bus Travel
For enrolments and enrolment interviews, please contact the College office for an appointment with the Principal.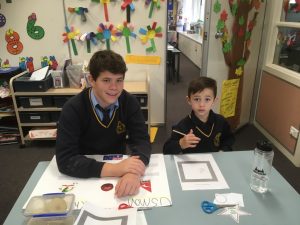 Principal: Mr Wayne Smith
Email: office@smseymour.catholic.edu.au
Postal Address: 
St Mary's College
PO Box 269
Seymour 3661
Street Address:
St Mary's College
90 High Street
Seymour, Vic 3660
Phone: 
(03) 5792 2611
Fax: 
(03) 5792 4091