Every day at St Mary's begins with a prayer and an opportunity to pray for those in need and acknowledge the needs of the wider and global community.  All classrooms have a prayer table which gives students and staff a visual focus for prayer in the rooms.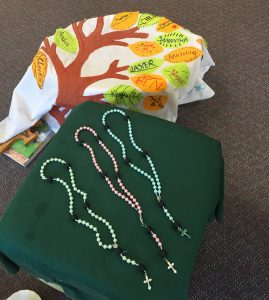 Students and staff engage in a variety of prayer and liturgy experiences throughout the year, including weekly and whole College 
assemblies, class and whole school Masses and liturgies that highlight significant events in the liturgical calendar
Our Feast day, which celebrates the birthday of Mary, the mother of God, is one of the most significant days on our school calendar.