Daffodil Day 23rd August.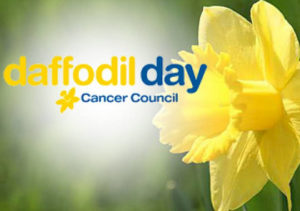 Our Year 10 Leaders are organising a fundraising effort on Daffodil Day to help support the work of Cancer Council and to show support to all those who are, or have been, affected by cancer in our community.
All students are invited to wear their sports uniform this Friday 23rd August with a splash of yellow – e.g yellow socks, yellow ribbons, yellow scarf – and bring a gold coin donation.
The money will be passed on to the Cancer Council.